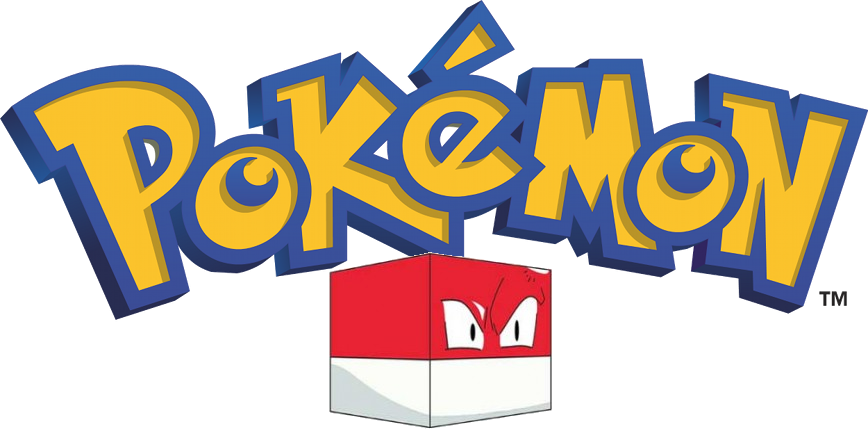 I am a long time Magic fan and a year ago, I designed a Magic cube that was a big success with my friends. My kids played Pokémon when they were young. I brought them to the game, but never seriously collected and/or played the game. Recently, a child I know learned that I knew the game and shown some interest in a match up. Since I did not have much to play with, I decided I could organize some kind of draft. I had done one such draft a couple years back with some other kids and found it entertaining. However, this time around, I did not find it as successful, mostly because I found the card distribution of the sets I used for the draft to be skewed. There were not many Trainer cards in what we drafted and the ones we drafted were often times even difficult to play.
With my Magic cube design in the back of my mind, I wondered if I could repeat the experience with Pokémon cards. I looked on the web for ideas. I did not find much material for inspiration, but found a message in a forum that comnfirmed that this could be done. Refer to Widdi's message on PokeGym.
I have spent the past few weeks building my cube. I can see potiential for a fun experience. To help me and potentially other Pokémon enthusiasts building this kind of cube, I decided to document it.
A cube is a set of predetermined trading card game cards, typically greater than 250 cards, each card generally unique, that can be used in a draft format (see How to play the draft format section below).
Typically, a 250-card cube would be good enough for 4 players, whereas, a cube with 400-600 cards might be best for an 8-player draft. Having more cards in the cube makes it possible to have a less predictable draw, since not all the cards get drawn every draft.
For those who are not familiar with the draft format, here is the sequence of events that takes place during a draft. The cube is shuffled at beginning of the draft. Then, each player draws 15 cards from the cube. Each player picks a card from the 15 cards he/she drew, then passes the remaining 14 cards to the player to his/her left. This process continues until there is no card left. When the last card is drawn, each player draws 15 cards from the cube once again, but the rotation changes to the right-hand side. Once the second draft is over, a third and final draft takes place, with rotation to the left.
Once the three rounds of draft are over, each player should be left with 45 cards. It is now time to build decks. Each players builds a 40-card deck with the cards he/she has drafted. Around 23 of the 45 cards drafted will likely be used in a typical deck. The rest of the cards for the 40-card deck will be picked from a pool of basic energies (players can take as many basic energies as needed from the energy pool to complement their deck). In the end, there should be roughly 17 energies (including the drafted energies), 15 to 17 Pokémons and the rest shoud be trainers (6 to 8). Some decks may have less Pokémons and more trainers, depending on the desired strategy. Recommandation is to build a 40-card deck, but a bigger deck may be possible depending on the drafted cards.
A fun two-player draft can be done using the Solomon technique. The Solomon technique consists in drawing 90 cards from the cube and used for the draft. After deciding who drafts first, the first player draws eight cards from the draft card pool, then divides them in two piles. The other player selects one of the two piles. The first player gets the remaining pile. Then, the other player draws eight cards and do the same until there is no cards in the pool. The last draft phase will contain ten cards. Players then build a deck with the drafted cards. In order to increase the chance to have a number of basic Pokémons and some Stage 1 and Stage 2 evolution from the same family, in a two-player draft, I would recommand dropping either two of the energy types (say darkness and metal) all together or remove one family per energy type to have a smaller cube to start with.
Pokémon strategy is heavily influenced by evolutions. A basic Pokémon can evolve to a Stage 1 Pokémon, then to a Stage 2 Pokémon. In order to increase the probability to play an evolution during the course of a game, one usually tries to have multiple copies of the same Pokémon in a deck, which would not be possible to do with the cube if we followed the strict singleton rule of Magic cube design. Contrary to Magic, where similar card effects can be found with cards having different names, there aren't many Pokémons that share the same evolution. As such, we cannot use the same singleton rule as Magic for Pokémon cubes. Instead, what we can do is allow multiple copies of Pokémons with the same name, as far as it doesn't have the same attacks. In addition, we will want to have enough basic Pokémon of the same family to make it possible for someone who draws an evolution Pokémon to have a chance to create a deck that will allow him/her to play it. We've settled for around seven basic for five stage 1 and two or three stage 2 Pokémons of the same family.
For evolution purposes, ignore the owner of the Pokémon in its name. For instance, you can play Poliwhirl on Misty's Poliwag. If the Pokémon has a resistance symbol, but no multiplier, asssume times two (2x). Consider Pokémon Power, Poké-Power, Poké-Bodies and Abilities all the same. If a 40-card deck is built, use 4 prize cards. For 50-card decks, use 5 prize cards.
My first goal building my Magic cube was to create an affordable environment that would be fun to play for players of all levels and provide equal chances to win to all players. Since that cube used common cards, the mechanic of the gameplay was a bit more straightforward, which made this cube more accessible to new players. A cube also provides the chance for someone to exercise some deck building skills. The Pokémon cube is similar in some ways, but different in others. I don't think it is possible to design as an affordable cube with Pokémon cards as with Magic cards. The reason is that if one sticks with common cards, which is necessary to keep a cube affordable, there would be no evolution cards in the cube. In addition, since Pokémon trainer cards are not as prevalent as non-creature spells in Magic, trainers tend to be more expensive. There are also some older common Magic cards that are quite powerful, which makes it possible to build an interesting cube with common cards, but I don't think the same is true in the world of Pokémon. On the other hand, good Pokémon cards are not as expensive as good Magic cards. The deck I chose to build is quite a bit more expensive, but its mechanic, while not overly complicated because Pokémon gameplay is not as diverse as Magic, is closer to competitive play than my Magic cube. This cube should be fun to play as much to new players than more experienced ones.